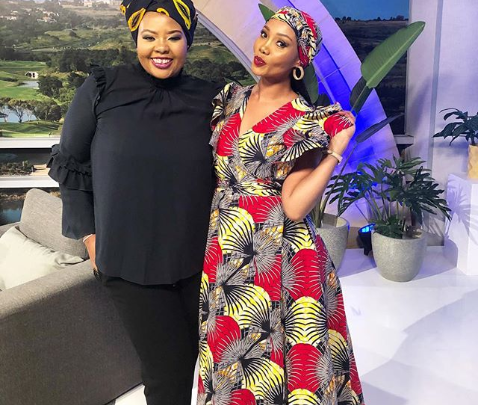 Black Twitter Reacts To Azania Standing In For Anele On Real Talk With Anele! Anele Mdoda is an Award winning TF host and her show has slowly become a force often making daily trends on social media.
But even Anele needs a break from slaying all day. Whilst the radio and TV host takes a break another powerhouse Azania will hold it down for her for the next two weeks.
So how do the Real Talk with Anele die hard fans feel about Anele's stand in? Check out below.
@Azania_ is a perfect 👌 stand in host for @Anele #RealTalkWithAnele awesome choice

— B h e k i N k o s i (@MgedezaMckings) April 17, 2018
She's a natural…love her already ❤👊

— K a m o (@KamoMatube) April 17, 2018
She should become a permanent replacement…mind the gap!!!

— God's dandruff (@Sweet_Coetzee) April 17, 2018
How I wish Anele chose Dineo ranaka to stand in for her. Azania should stand in at afternoon express

— Millicent Ngobeni (@MillicentNgobe1) April 17, 2018
Ofcourse I'm gonna miss @Anele but @Azania_ will also do a stellar job

— Andyswa Sikutshwa (@Andy_Ckush) April 17, 2018