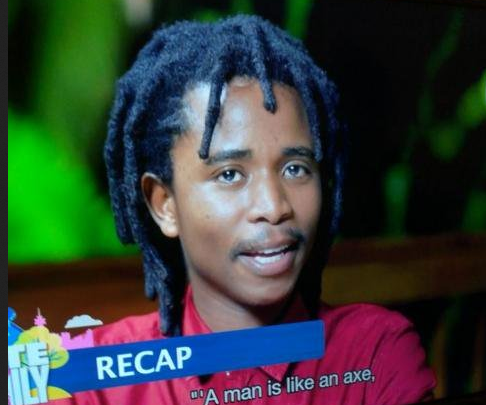 Black Twitter Reacts 'Date My Family' Bachelor's Terms For Cheating! Scripted or not, black twitter is still trying to understand the bachelor thinking it was okay to justify why he would cheat on one of the potential dates in the future.
The bachelor went on about how the main girlfriend is the headquarters and as a company (himself) he might need to branch out. Yup, these are new terms to describe and justify cheating according to the attention seeking bachelor.
Moremogolo is something else. 🤣🤣🤣🤣

RT to make someone else's day. #DateMyFamily pic.twitter.com/KfEDqcjIFq

— Good Vibes 🌸 (@Passeks) April 8, 2018
Here's how social media reacted to to the new phrases used when describing cheating.
New term for cheating:
"Branching out from the headquarters"#DateMyFamily pic.twitter.com/lVnRVzuooH

— Vusi (@KonkeMax) April 8, 2018
Remuneration. Branch out. Department. Head quarters.
Rivers. Loitering. Longest Friends.

What a speech. pic.twitter.com/TdijMqV0TZ

— Ma'Mbhele Boity 💄💰 (@Boity_mbhele) April 8, 2018
#DateMyFamily We men ,
We enterprise
We branch out
We are departments pic.twitter.com/mA1bDuyvI9

— RipMamaWinnie (@Joysile1) April 8, 2018
Did this guy just justify cheating #DateMyFamily pic.twitter.com/Pr0zgw0AHh

— Chief of Wakanda ♚ (@Aysap_) April 8, 2018
I'm just here to let y'all know that that this weekend i will be 'Branching' out to other 'interprises' and i hope they understand and my Headquarters!! pic.twitter.com/YN9Shznmvx

— Tlou 👌 (@chueu_molepo) April 9, 2018
New term for cheating:
"Branching out from the headquarters"#DateMyFamily😂😂😂😂😂😂😂

— ™ 💗 (@tlamelo_modise) April 9, 2018
We no longer cheating we are "branching out from headquarters " #DateMyFamily 😂😂😂😂😂eish it's too much

— Skrr! Skkrrr! Nigga!! (@NamelessHeller) April 8, 2018