Celeb News
Local
Black Coffee Applauds Enhle For Rewearing Her Wedding Dress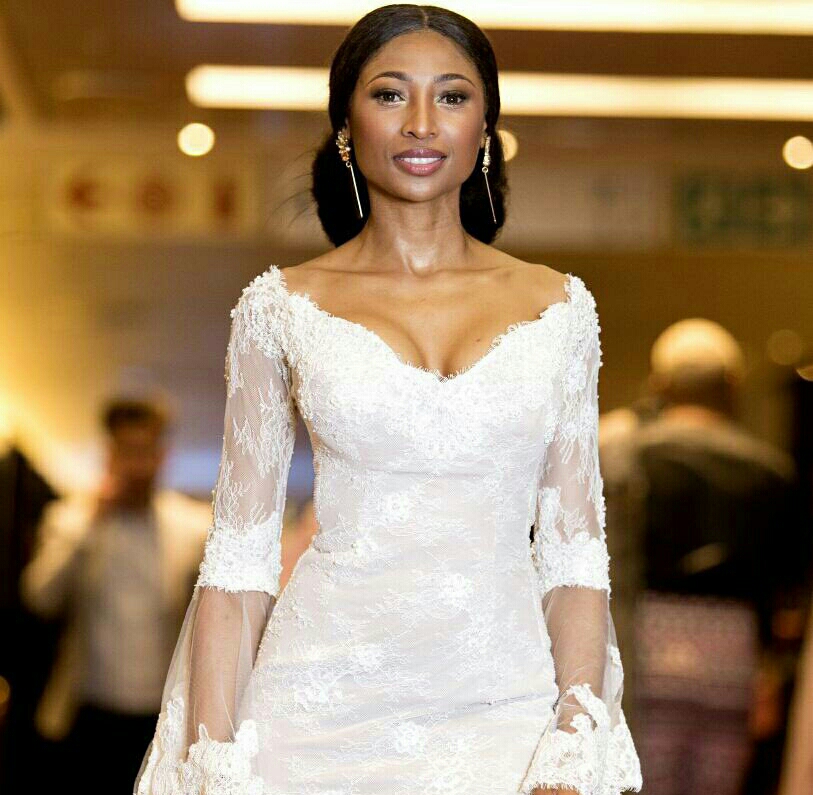 Black Coffee Applauds Enhle For Rewearing Her Wedding Dress! Black Coffee is one of the most loved South Africans of our generation. Not only for being a great artist but for his tell it like it is character.
Despite being one of the most bankable African artists according to  Forbes, Black Coffee shows he has a good balance in being practical and living your best life –  a character he shares with his wife Enhle Mbali.
Enhle recently made headlines after she wore her gorgeous wedding dress to an Awards ceremony. With some applauding her for making her own rules and of course a few critics.
Taking to twitter, Black Coffee defended his wife and applauded her foot being authentic.
"People are touched because you wore the same dress twice when you can afford another. Thank you for always always being you @enhlembali," he tweeted along with a beautiful photo of his wife.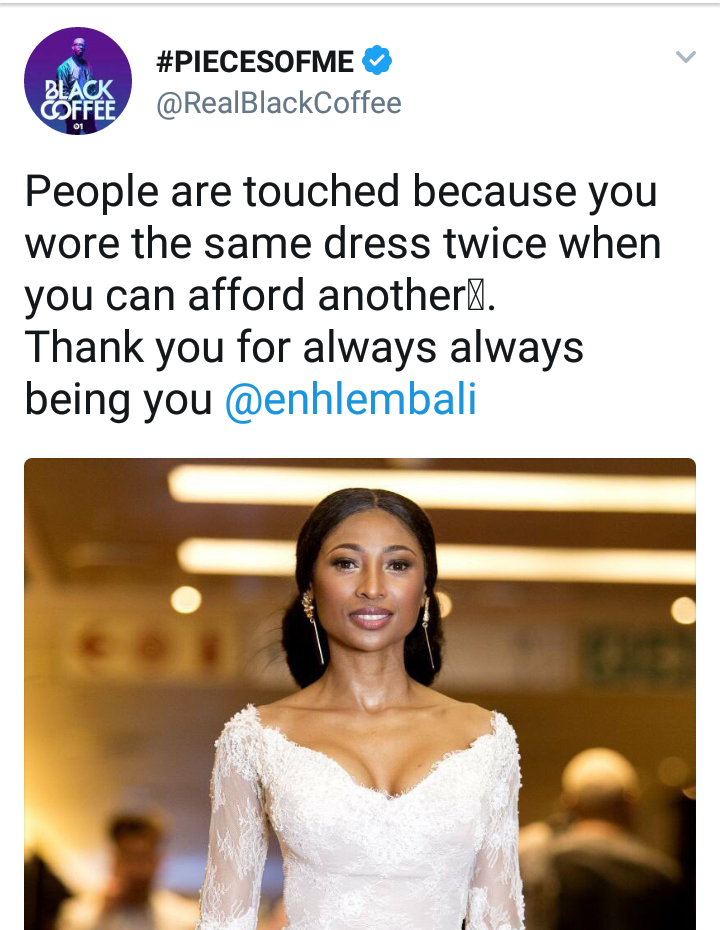 <