Beyonce Allegedly Got Bitten In The Face: Twitter Investigates Who Did It
Beyonce Allegedly Got Bitten In The Face: Twitter Investigates Who Did It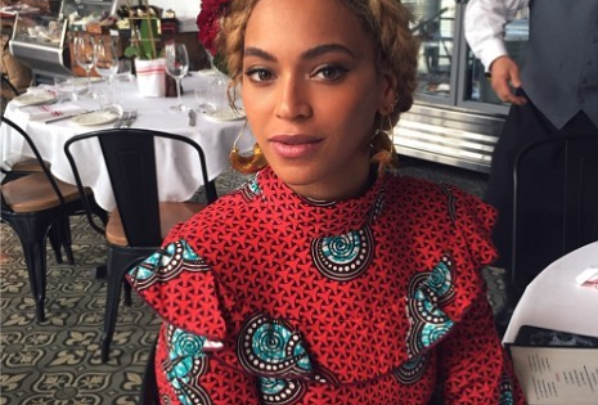 Beyonce Allegedly Got Bitten In The Face: Twitter Investigates Who Did It! We all know Beyonce is extremely private with her personal life. But thanks to mouthful comedienne Tiffany Haddish, she's spilling the tea on some of the recent drama that happened in Beyonce's life.
According to the comedian, Beyonce was bitten in the face by a fellow actress. Haddish didn't disclose who the actress was and twitter has made it its job to find out who had the guts to bit queen B.
Check out some of the funniest meme reactions below.
Tiffany haddish got all of BeyHive on HEAVY SEARCH MODE 😂#WhoBitBeyonce pic.twitter.com/ooW0GlRfts

— Destiny Jasmine'✨ (@Adore_dess) March 26, 2018
#WhoBitBeyonce I want a name by noon Pacific time. pic.twitter.com/bm3C8P10fX

— Genoa Chanel (@genoachanel) March 26, 2018
#WhoBitBeyonce
Who out here biting grown people in the facd, it's 2018. pic.twitter.com/ZjnZH77VRp

— Girl you betta go to I just got hit.com (@LaurenAvant2) March 26, 2018
On god I will go to jail for Beyoncé ! Who touched my mom ? Tiffany Haddish gotta catch a round too for doing too much talking! #WhoBitBeyonce pic.twitter.com/STEfQZTgG4

— SweetPersuasion (@_DashaRaesheen) March 26, 2018
the beyhive after finding out #WhoBitBeyonce pic.twitter.com/i7CuGumhKi

— emily🍸 (@holybeystan) March 26, 2018
This is not a case for the police. #WhoBitBeyonce pic.twitter.com/t5COPMWhWh

— saaaaïd (@Saidamar) March 26, 2018
The whole "actress bit Beyoncè" is a coverup. There's only one human on earth who would have the audacity to harm Beyoncè that Beyoncè would defend. #WhoBitBeyonce pic.twitter.com/tnRGGNll23

— Kevin Gnapoor (@FattusMattus) March 26, 2018
Y'all, it definitely ain't Jennifer Lawrence (wasn't invited)

Gwyneth wasn't in town.

…and it's not Ali Larter, either because, well we know what would've happened pic.twitter.com/izYEGzaNhF

— ANCHOR BLUE EMPLOYEE 🛒 (@joshhottness) March 26, 2018
When #beyhive finds out #whobitbeyonce pic.twitter.com/Dfagbcrn2b

— BallerAlert (@balleralert) March 26, 2018
When Solange finds out #WhoBitBeyonce pic.twitter.com/Bad9B78hbx

— Jeffrey (@jeffintheboxx) March 27, 2018
Wait somebody bit Beyoncé's face? I need a name and an address. I just wanna talk. #WhoBitBeyonce pic.twitter.com/UvUak7udZA

— STEPHEN, WITH A V. (@xsteviej) March 26, 2018