Celeb News
Beauty Blogger Ursula's Response To A Tweep Hating On Her Relationship Has Divided Black Twitter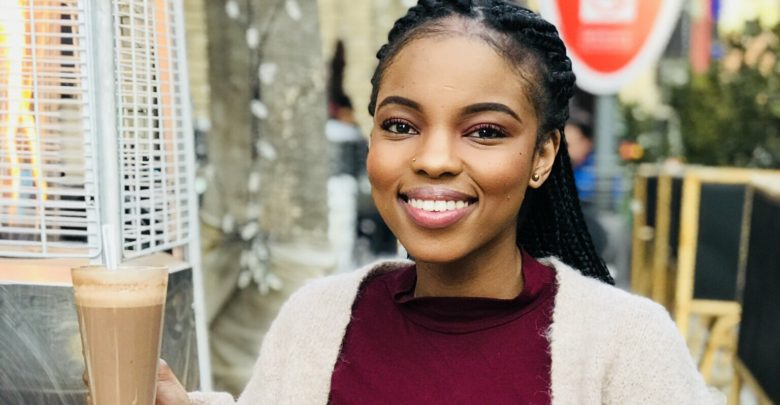 Beauty Blogger Ursula's Response To A Tweep Hating On Her Relationship Has Divided Black Twitter! We love how black twitter never misses anything. Some biggest twitter trends can be about regular people and not celebs.
A beauty blogger recently shared gorgeous boo'd up photos with her man and not everyone found it cute. A random tweep responded saying though they looked good together, the girl was going to be snatched from her boyfriend.
Ursula didn't respond to the tweep on twitter as tweeps normally do. She went to her DMs and shared some words that left black twitter shook. "You have an ugly heart and I hope you die sooner than you thought….Oh you're fat and ugly that's why you're so bitter," Ursula wrote in her DM to her hater.
Black twitter seem divided on whether Ursula's reaction in the DMs was justified r nah?! Check out some of the reactions below.
I totally like how Ursula handled that lady, angithi she was vile so she got even with her. She's shocked cos she's scared of death, the jealous aunties are out in numbers cos a "yalls faves" are vile. pic.twitter.com/QgnPVCETcr

— Honeypot? (@Thee_Owami) May 28, 2019
This Ursula situation is literally someone coming through with a knife to a gun fight

That huns was disrespectful by tweeting that nonsense & she got heat for it & now your focus is on Ursh because she told her she's fat & she must go die?

COME CORRECT OR DON'T COME AT ALL!!!

— Mr Worst Behavior (@AbSoLut_OG) May 28, 2019
Now you guys are gonna pressure Ursula into apologizing. Mxm. pic.twitter.com/hqK17xiriV

— Harper (@WayneH__) May 28, 2019
People don't read. Stuck on a catfight while Kogo reveals she's a SEER.

She said Ursula will get snatched away, NOT the guy.

She then gave a prophecy over Ursula's life, along the lines of her ascending to heights where there won't be room for him. Chills!

— Liewe Heksie ???? (@LaviniaEngel) May 28, 2019
Ursula when she DM'd that lady: pic.twitter.com/bnIauKrnEs

— Amanda (@milk_and_money_) May 28, 2019
Why is it much easier to probe someone's response to a provocation than it is to ask people to just stop being nasty? Also, what am I missing? does Ursula claim to be some kind of angel or are we projecting as always? Humans are inherently dark & she's no exception.

— Aunt Lydia (@ReeeNtuli) May 28, 2019
Ursula may have taken it a bit far with the death wishes
But you called and she answered !

Klaar !

— Miss_Xo (@Miss_xo6) May 28, 2019
Wishing death on someone and calling them fat and ugly because they said your man will be snatched from you?? ? Seek help Ursula

— Yolanda ?? (@_yoyoyoli) May 28, 2019
Honestly, Ursula was wrong for the death wish

But stop poking the beast out of hibernation, and calling it foul play.
You got the right hun, on the wrong day.

— RICH BITCH (@Zandile08) May 28, 2019