Uncategorized
Basetsana Kumalo Wins Court Case Against Author Jackie Phamotse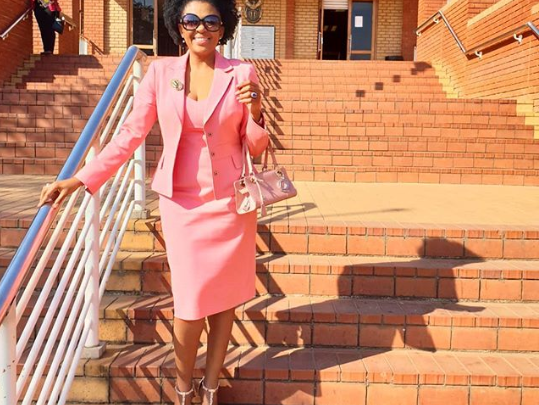 Basetsana Kumalo Wins Court Case Against Author Jackie Phamotse! The Randburg Magistrate's Court has ruled in favor of  the Kumalos after they laid a charge of crimen injuria against author, Jackie Phamotse following a series of spicy tweets.

This comes after Jackie Phamotse tweeted that one of her friends was in possession of a video where a "female TV mogul" is present while her husband is performing a sex act on a "celebrity boy". She went on to claim that the TV mogul in the video was pleading with her friend not to share the video.
On Thursday, Magistrate Helen Banks ruled that the BARE author is liable for the harassment endured by the couple as a result of her tweets. Jackie was ordered by the court to stay away from the Kumalo family and to remove the tweets and not talk publicly about them. If she violates the ruling she will face jail time.
Basetsana took to her Instagram to clebrate her victory sharing the details of the verdict and thanking her supporters for standing by her.