Celeb News
Local
Basetsana Breaks Silence After Black Twitter Accused Her Of Being Mean To Zozi Tunzi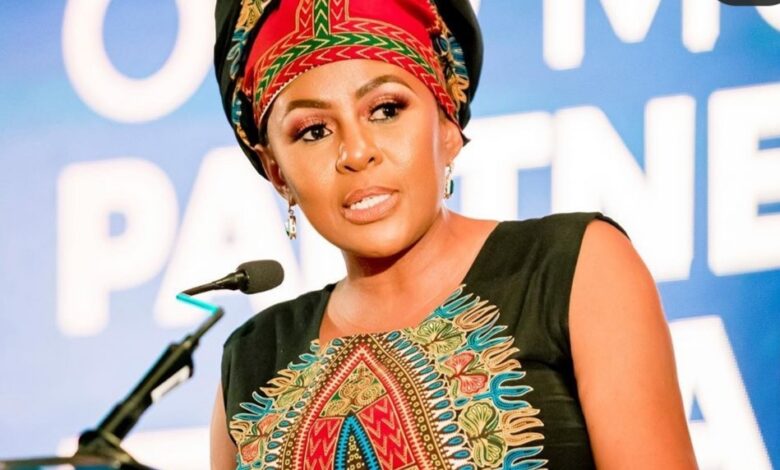 Basetsana Breaks Silence After Black Twitter Accused Her Of Being Mean To Zozi Tunzi! Black twitter went ablaze on Tuesday accusing Basetsana of being a "fake aunt" to the industry girls.
This comes after a video clip of Zozi interviewing Basetsana on Afternoon Express went viral. In case you didn't know, before entering Miss SA, Zozi tried her hand at TV presenting and entered the Presenter Search competition. In one of their challenges, Zozi interviewed Basetsana who was tasked to play the role of a 'difficult guest'.
A clip from the interview went viral without context and black twitter went hard on Basetsana who was the first black Miss SA post independence. They accused her of not wanting other black Miss SAs to do better than her.
In a statement released to the media on Thursday, Basetsana said she was disappointed by the misrepresentation of the actual events. "During the interview, I was tasked with pushing the Presenter Search on 3 contestants out of their comfort zone, as is the nature of the show and see how quickly they think on their feet and think when they're under pressure," she explained. 
"I mentor young people and have done so for over two decades. I have seen many rise to their fullest potential in different industries. Seeing Zozibini wear the well-deserved Miss Universe crown is a moment we all should be celebrating and applauding. Zozi has redefined the ideals of beauty in pageantry, has broken the mould and re-written history. She has affirmed that black children's dreams are valid. I am a huge supporter of Zozi and have nothing but praise the for the woman she is and all she has achieved. It would be wonderful as a country we could allow her to shine instead of trying to fuel negative stories. We have so much to be positive about with all the incredible achievements of young role models in our country," she added.