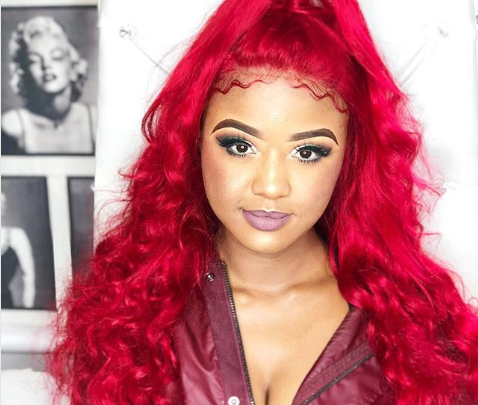 Babes Wodumo Wants An Apology Over The Metro FM Interview! It's been months since Banes Wodumo and Mampintsha's dirty laundry was aired live on radio by Masechaba Ndlovu on Metro FM.

Though at the time it was reported that it was what Babes wanted, it seems she is still with Mampintsha playing happy couple and still waiting for an apology.
In a recent interview with TshisaLIVE, Babes revealed that she has developed major anxiety towards the media. She also added that she expected to receive a personal apology but she has received nothing yet.
"First of all… they stepped out of line and decided to splash my personal matters on live radio and that's not okay. Everything they spoke about really had nothing to do with them.
"I am still waiting for them to come apologise to me and say, 'Babes, we apologise for the way things happened and the way we spoke to you and about you.' Because what they should have done is talk to me beforehand about what they planned to talk about on a public platform and if they had I would have told them straight up that I am not interested," she said.
Babes also revealed that in the Instagram LIVE video in which she was crying, it was not because of the alleged abuse but how everything had been revealed to the world.
"People saw videos of me crying and connected the dots based on what was said. But actually, I was just shocked.
"It may have been a mistake on their part, maybe they got over excited thinking they have a scoop. But on the other hand, they also had their own troubles that they never discussed on air. I mean, the other one's problems just surfaced but she saw nothing wrong with splashing my personal life there, even though she has her own problems."