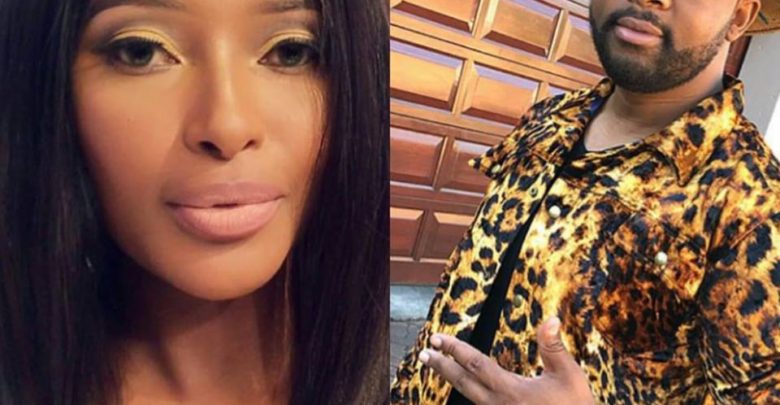 Are Luyanda Potwana And Sinazo Yolwa Dating?! Could this be the newest celebrity couple in Mzansi? Nyan'Nyan presenter Luyanda Potwana recently did an interview that has many questioning if he was really joking or nah.

In the interview with a community radio station in in Peddie, Eastern Cape, Luyanda reportedly joked that he was currently his home-town girl, Real Goboza presenter, Sinazo Yolwa.
Asked by Sunday World to confirm his statement, Luyanda said it was merely a joke that he didn't have time to correct as the segment came to an end before he got the chance.
"Everything I said about dating Sinazo was a joke, we get along so well because she's also from the Eastern Cape. The whole thing was not serious, I wish I would have been dating Sinazo, I wouldn't even hide her if she was mine," he said.
The publication also called Sinazo for a comment and she simply said, "I wasn't aware of what Luyanda said but I cannot say anything on the matter. I do not like to discuss my private life. You can go with no comment from me."
Well, one thing that is not a joke is that Luyanda certainly fancies Sinazo. A week ago he posted a hot photo of the presenter with the caption, "E M P R E S S of T O M O R R O W ?"