Celeb News
Amanda Du Pont Alleges Jub Jub Abused And Raped Her for 2 Years while They were Living Together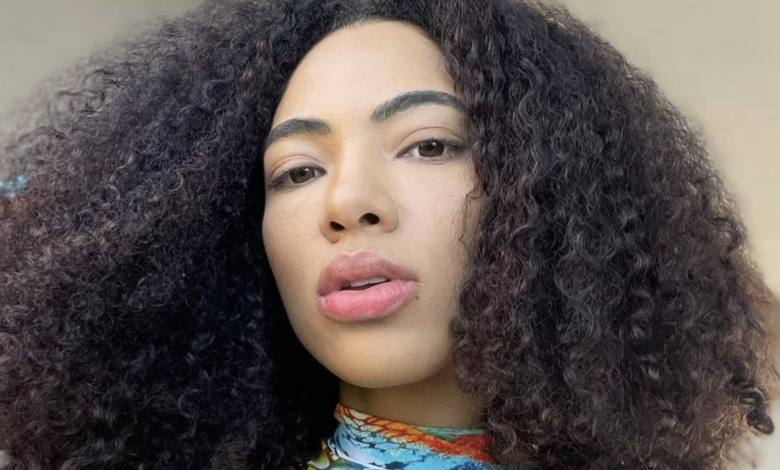 Actress and businesswoman Amanda Du Pont has come out to refute all claims made by Jub Jub on MacG's podcast about their so called relationship. The actress has taken to social media in a lengthy video to detail the amount of abuse that she suffered at the hands of the rapper while living with him for two years. Amanda claims she tried to block out the rapper after leaving him but will not condone the rapper alleging he "smashed" her.
A teary Amanda claims she was raped by  Molemo Maarohanye known as Jub Jub for two years while living together and he has also tried to kill her a few times. Amanda warned Jub Jub about claiming they were in a relationship when she was rather afraid to leave because of threats made by the rapper and his mother who uses "muti".
"No you didn't smash me, you raped me, you forcefully opened my legs and forced yourself on me for two years and made me believe I had no way out" she said.
Amanda revealed that she terminated her pregnancy with the rappers child because she couldn't keep a child that was forcefully given to her. The actress claims to have been a virgin at the time and was saving herself for marriage and the rapper was aware of that. Amanda claims that the rapper would lock her in the house and she was very afraid to say anything.
Du Pont said she will not let the rapper degrade her name just for clout because she has worked hard to build herself after the trauma. The actress says the rapper should not be trying to build his career but should rather be apologizing for the children he killed when he was high.
"I don't understand why you should have an interview and speak about me. You are at such a low point in your career that you should actually be aplogizing for the children you killed because you were high" she said.
Amanda says she wishes the rapper served a longer jail sentence and wished he was still behind bars. Having never opened up about the trauma, Amanda claims Molemo eventually got board with raping her in private that he would wait for people to be around when raping her. Amanda recalls a time when he raped her while her siblings were around so she wouldn't scream.
Amanda also addressed the rappers claims of her leaving after she saw a photo of him and Kelly Khumalo in the paper. The actress alleged she left because Jub Jub tried to kill her by suffocating her, which was not the first time. Amanda claims to have tried to open a case against the rapper while they were together but was told to go home and rethink her decision.
Amanda claims that she is waging a full on fight with her attorneys against Molemo and MacG for the slander and urged anyone who has been raped or harassed by the two men to speak up and join the fight. Social media users are still in shock about the entire revelation and so are we.
Strength to Amanda!!