AKA Claims Black Coffee Slapped His Manager And Twitter Doesn't Care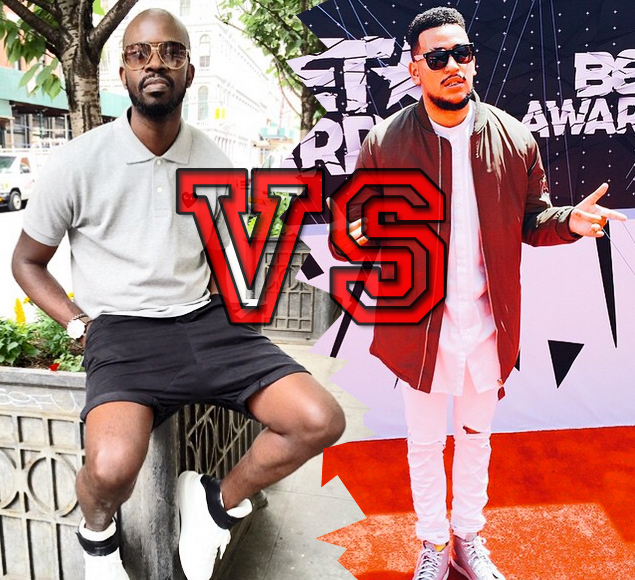 A few days ago AKA ranted on twitter how he would deal with anyone who messes with him celeb or not. Well, his words were tested Saturday night if his story is anything to go by. AKA claims Black Coffee slapped his manager and twitter doesn't care.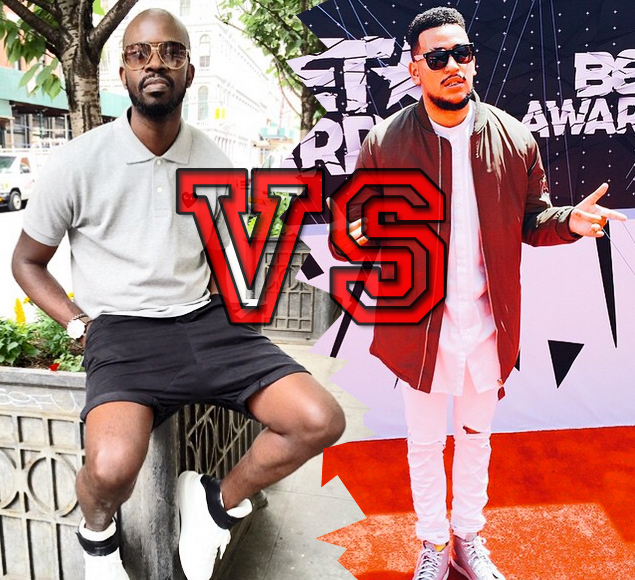 "The media likes to portray me as an aggressive person ….. Please explain to me what part of Black Coffee smacking my road manager is ok?," he tweeted. AKA says he didn't retaliate because 'he's in a good place'.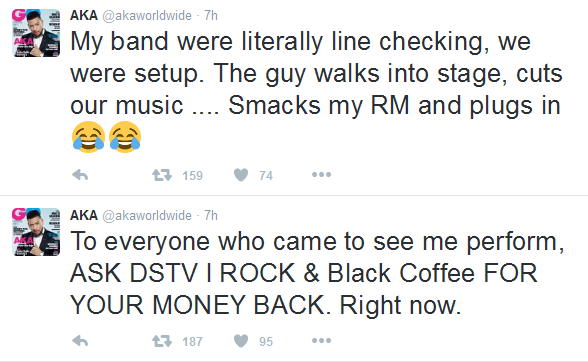 It didn't take ti me before twitter jumped on AKA's story and it looks like they are not here for AKA's version of events. Check out the tweets below.



So disappointed in Black Coffee how could he slap that Road Manager… He should have slapped both AKA and the road manager

— The Instigator (@AmBlujay) September 25, 2016