Celeb News
Local
Actor Thapelo Mokoena Reportedly Falls Victim To Forex Scam
Actor Thapelo Mokoena Reportedly Falls Victim To Forex Scam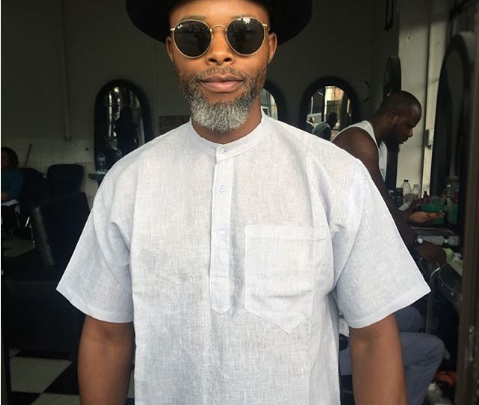 Actor Thapelo Mokoena Reportedly Falls Victim To Forex Scam! According to Daily Sun, the actor was scammed by an online Forex broker, although they didn't disclose how much he lost out on.
Forex trading essentially involves exchanging your currency for a foreign one then selling it for a profit.
Over the years, the idea of Forex trading has increased in popularity as it gives people another option when it comes to making more money. As such, some Forex trading platforms have begun to emerge from the crowd. For example, Oanda is now a global trading platform that has clients in more than 196 countries – read the oanda review here. With a reputable app like this one, the possibility of getting scammed is very unlikely, but regardless of the platform you use, proceeding with caution could be very important.
Navigating the world of Forex trading can be risky though, especially if you are new to trading which is why you should look into forex trading courses if you're thinking of doing it yourself.
That being said, it is important to remember that there are resources out there such as Learn to Trade that can provide information and support to help you to make better investment choices.
Many can end up sustaining a successful career with Forex. Although Thapelo had a bad experience, many find trading with Forex successful and have good encounters with brokers.
Despite the fact that Thapelo had an infuriating run-in with a broker, many aspiring brokers are using online guides on How to start a forex brokerage, which is educating them in the correct way to work in harmony with traders.
A source close to the actor told the publication that Thapelo is still angry at how things turned out. "He has refused to mention what the amount is, but it makes him angry every time he talks about it,"
Thapelo was reportedly convinced to take part in this scheme by a close ally and the transaction was described as "sophisticated fraud".
Contacted for a comment, the actor simply said, "Its not true. Even if it was, I won't discuss it in the media."