When it comes to fashion, South African media personality and style icon Bonang Matheba needs no introduction. Known for her impeccable taste and glamorous lifestyle, Bonang has become an epitome of elegance and sophistication. Among her many passions, one stands out prominently: her enviable collection of luxury handbags. With an eye for exclusive designs and a penchant for iconic brands, Bonang's million-rand handbag collection is a testament to her love for high-end fashion.
Saint Laurent Pyramid Handbag – US$1 195,00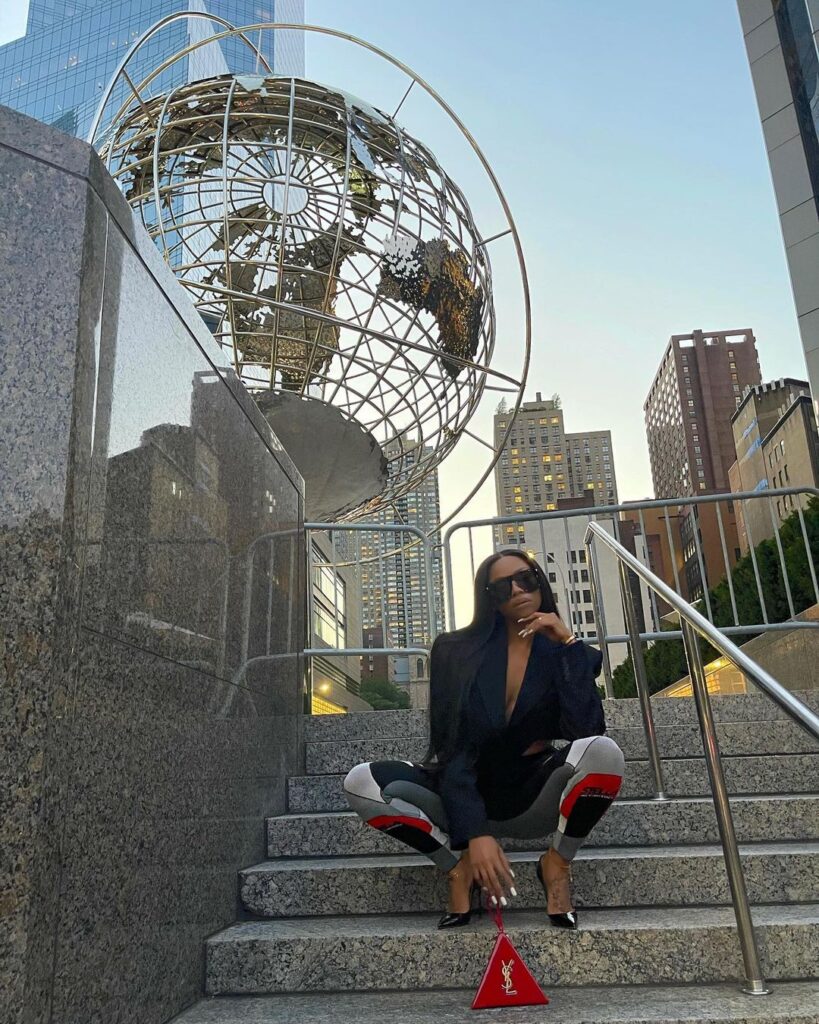 Bonang's collection boasts the Saint Laurent Pyramid Handbag, a true masterpiece in leather craftsmanship. With its structured pyramid shape and polished hardware, this handbag is a stunning blend of boldness and refinement, perfectly reflecting Bonang's own personality.
Louis Vuitton Boite Chapeau Souple Monogram Handbag – R 36 000,00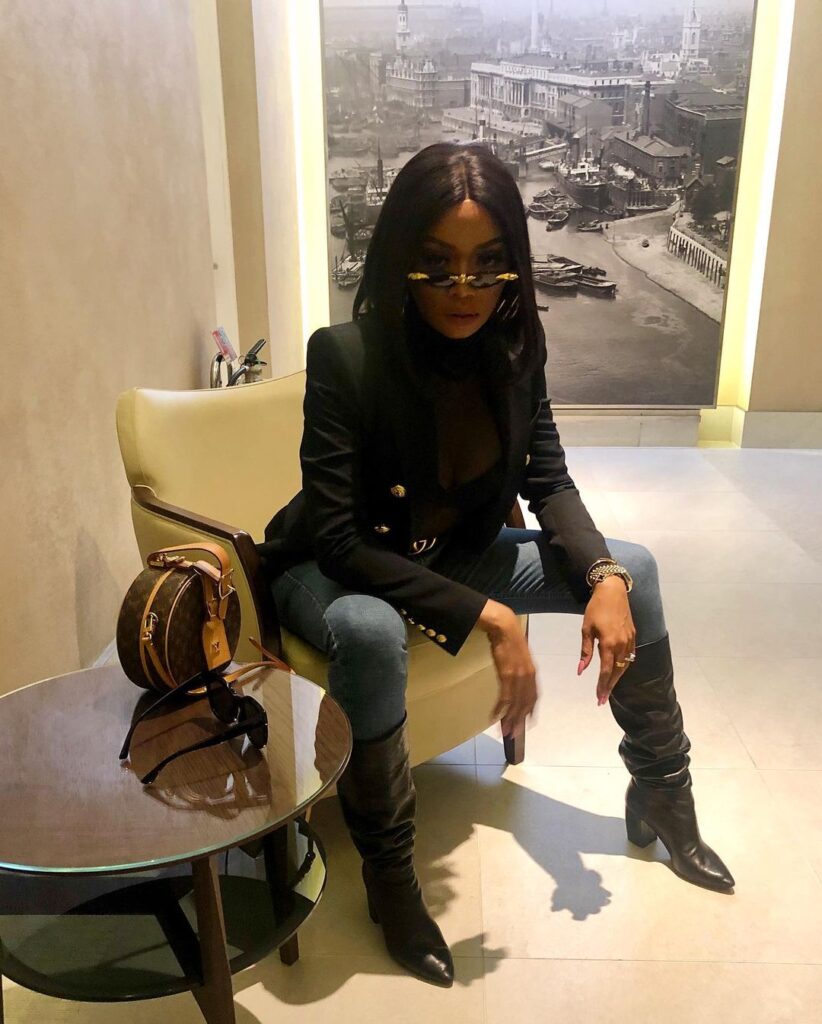 As one of the most recognized luxury brands globally, Louis Vuitton holds a special place in Bonang's collection. The Boite Chapeau Souple Monogram Handbag, with its timeless monogram design and modern silhouette, is a symbol of luxury and heritage.
Le Chiquito Homme– US$590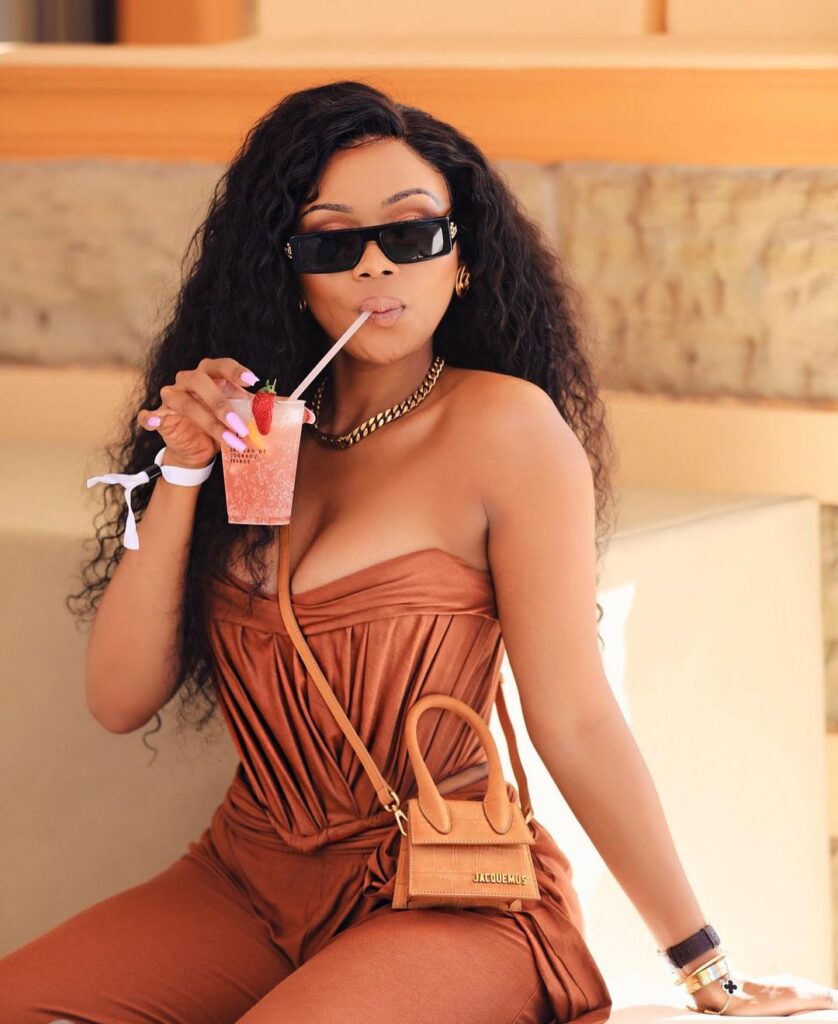 This mini bag from Jacquemus is a fashion statement on its own. Despite its small size, Le Chiquito Homme packs a powerful punch with its unique design and bold colors, making it a standout piece in Bonang's collection.
Fendi Baguette White Leather Bag – US$3 750,00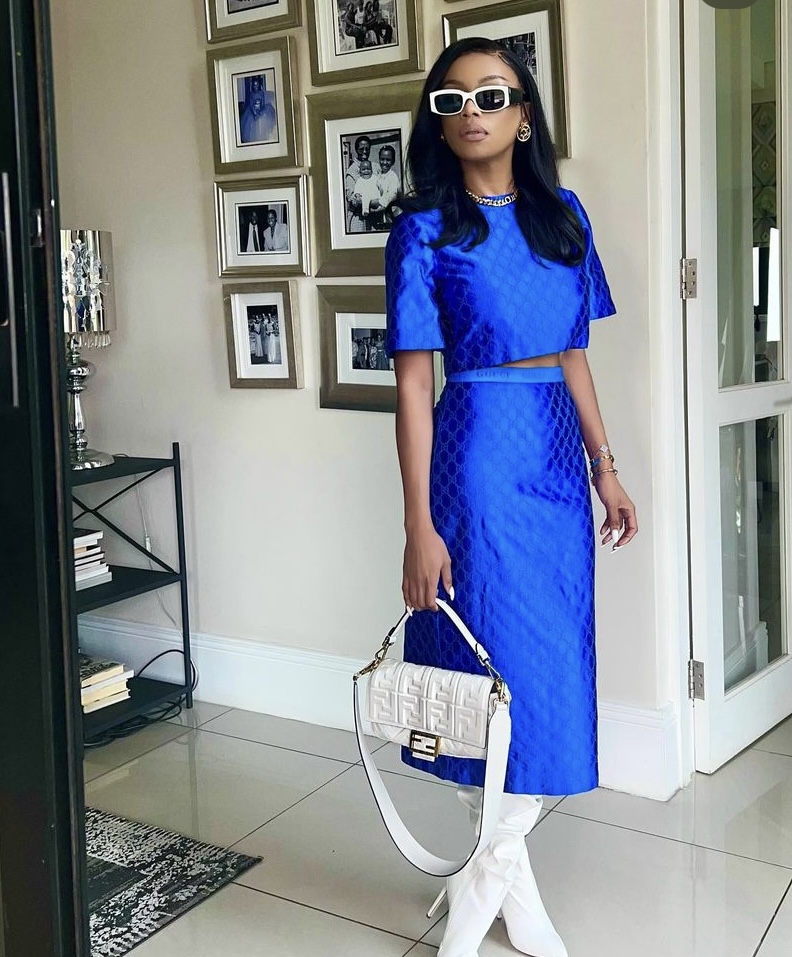 Fendi's Baguette White Leather Bag brings a touch of classic elegance to Bonang's ensemble. With its signature flap and FF logo, this bag exudes sophistication, making it a staple accessory for any fashion-forward woman.
Jackie 1961 Large Shoulder Bag – £2 180,00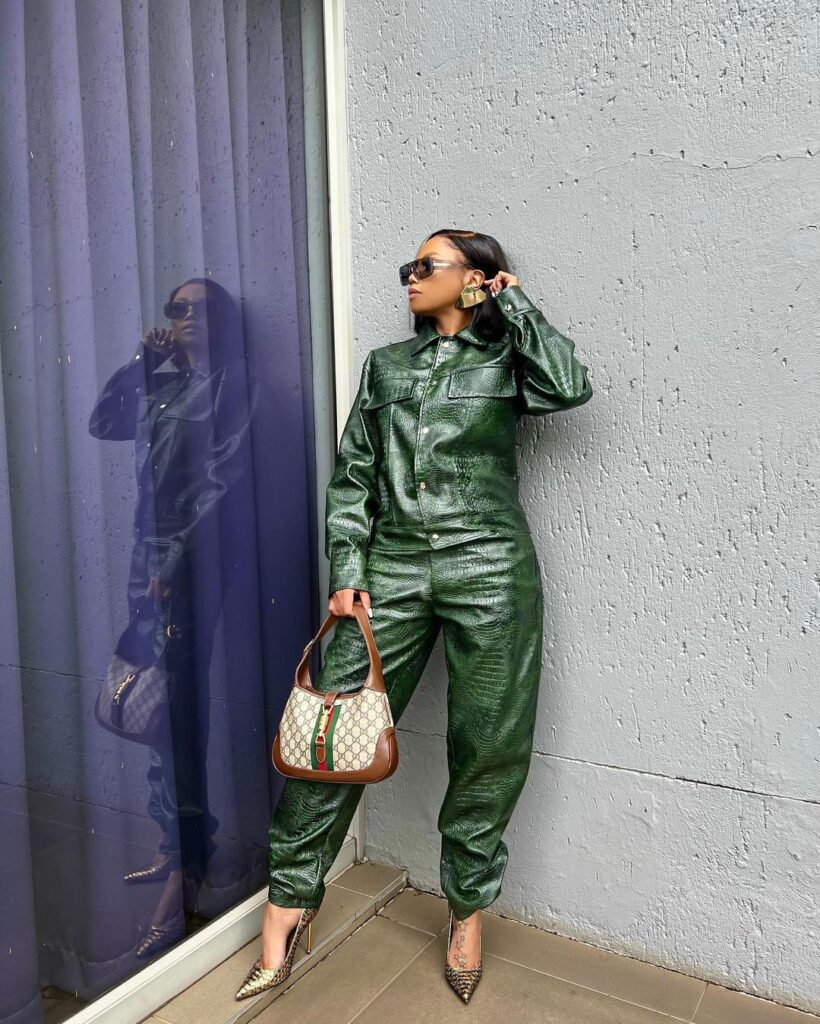 A tribute to the former First Lady, Jackie Kennedy Onassis, Gucci's Jackie 1961 Large Shoulder Bag is an embodiment of timeless style. Its hobo shape and iconic piston closure add a touch of vintage charm to Bonang's collection.
GUCCI BAMBOO 1947 – US$2 600,00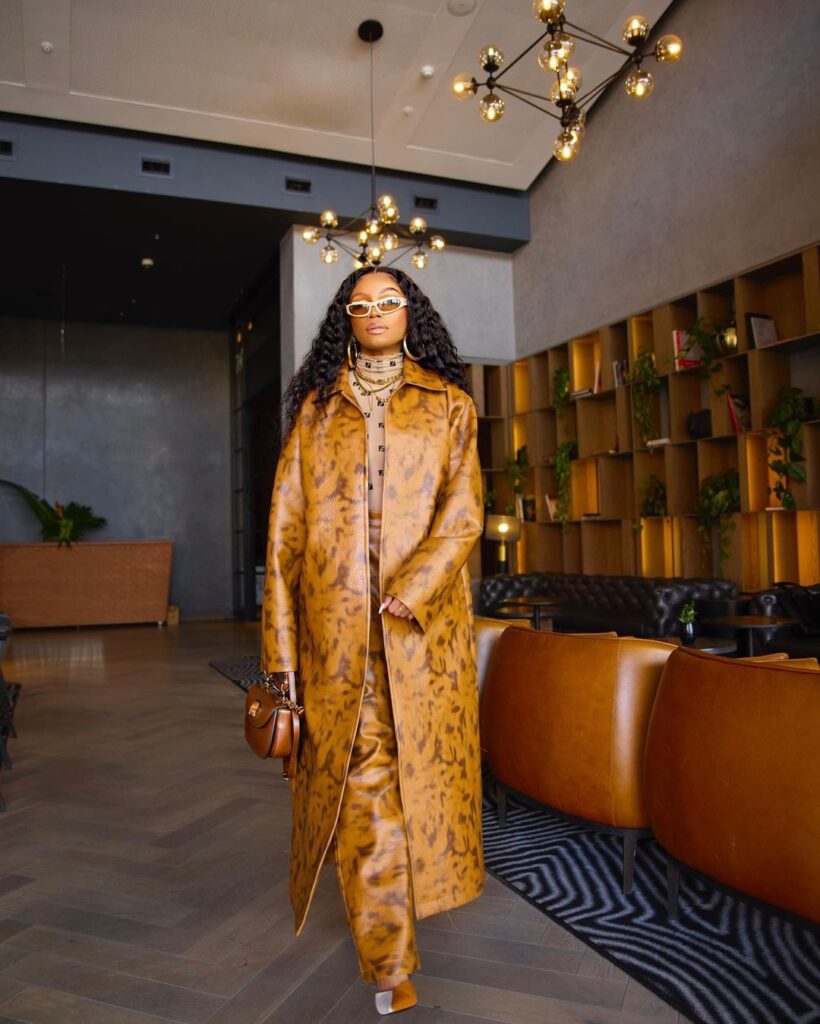 Another timeless classic from Gucci, the Bamboo 1947 is a symbol of the brand's heritage. With its bamboo handles and elegant design, this bag is a must-have for any luxury handbag connoisseur like Bonang.
Compact and stylish, the Gucci Super Mini Marmont is perfect for a night out or a chic daytime event. Its quilted leather and iconic GG logo make it a versatile addition to Bonang's collection.
Alexander Wang Heiress Medium Pouch – US$695,00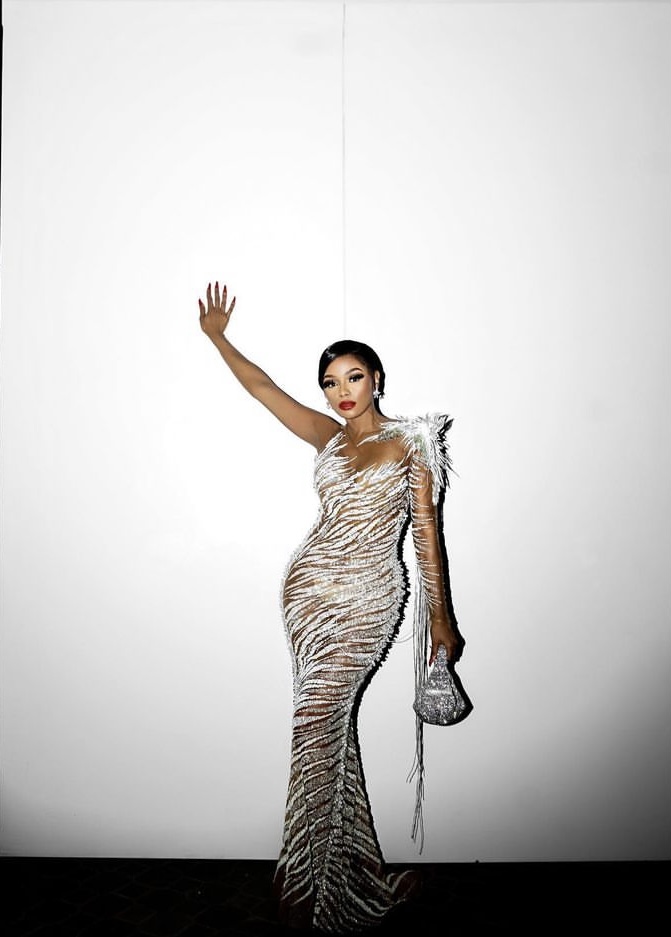 Known for his edgy designs, Alexander Wang's Heiress Medium Pouch brings a contemporary twist to Bonang's collection. Its sleek silhouette and modern hardware add a touch of urban chic to her ensemble.
Chanel PVC Vanity Bag – US$5 600,00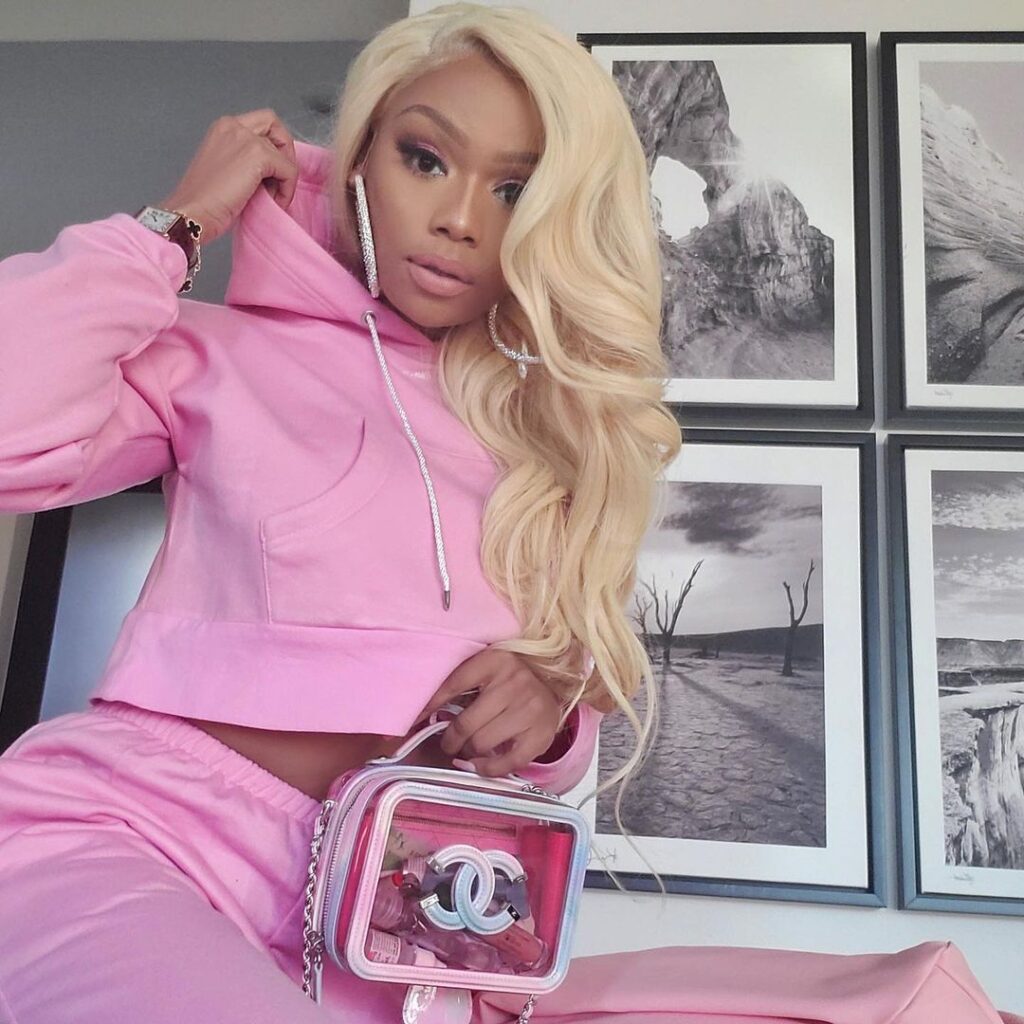 Chanel needs no introduction when it comes to luxury handbags. The PVC Vanity Bag, with its transparent design and interlocking CC logo, is a unique and daring addition to Bonang's collection, showcasing her fearless fashion choices.
Bonang Matheba's million-rand handbag collection is a treasure trove of elegance, opulence, and style. With each handbag meticulously selected for its design and craftsmanship, she has curated a collection that truly represents her refined taste in fashion. From classic heritage brands like Louis Vuitton and Gucci to contemporary designs from Alexander Wang and Jacquemus, her collection is a journey through the world of high-end fashion. Bonang's love for luxury handbags not only reflects her status as a style icon but also serves as an inspiration for all fashion enthusiasts to embrace their unique fashion journey with confidence and grace.