Local
7 local Gems To Stream On Showmax This February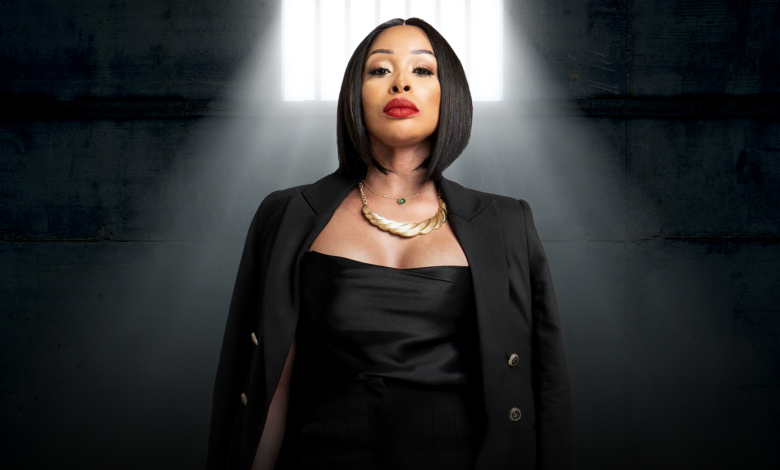 Check out 7 local Gems To Stream On Showmax This February below.
THE WIFE 
Four-episode S1 finale today; S2 starts 17 February 2022
You've been asking for extra episodes and nazo!, the final four episodes of Season 1 dropped today, Thursday, 3 February 2022.
Over the course of the record-breaking first season, taxi driver Mqhele (Bonko Khoza) has gone from South Africa's national husband to the new face of gender-based violence. How will Hlomu (Mbalenhle Mavimbela) react to his abuse? And will Nkosana (Mondli Makhoba) finally find a way to get his wife Zandile (Khanyi Mbau) out of jail, or will the Zulu family's crimes catch up with them?
After a one-week break, Season 2 of the first Showmax Original telenovela starts 17 February 2022, inspired by Dudu Busani-Dube's novel Zandile the Resolute, her sequel to the bestselling Hlomu the Wife.
SEX IN AFRIKAANS | Binge from 14 February 2022
In the eye-opening documentary series Sex in Afrikaans, four Afrikaans couples and two singles, with the help of clinical psychologist Bradley R Daniels, will speak openly for the first time about their sex lives and in the process discover there is much more fun to be had!
Featuring interviews with sex workers, adult shop owners, a unicorn, swingers, dominatrixes, a crossdresser, a dungeon master, people who dress up like babies, and others who prefer full body latex suits, Sex in Afrikaans is an eye-opening tour of what your neighbours and co-workers get up to behind closed doors.
The six-part documentary series is narrated by media personality Rian van Heerden, who is also producing through Provoco. The media is already buzzing about the series, with Saturday Star calling it "jaw-dropping", IOL labelling it "SA's most controversial TV series to date" and CityPress predicting it's "set to get tongues wagging."
THE REAL HOUSEWIVES OF DURBAN S2 | Stream episode 1 now, with more every Friday
Season 2 of The Real Housewives of Durban (RHOD) went straight to the top of Twitter when it launched on Friday, 28 January 2022. With LaConco opening up to Sorisha for the first time about her relationship with former president Jacob Zuma, it's already clear Season 2 is going deeper than the first, with just as much drama.
Sultry singer Londie London and tattooed TikTok star Jojo Robinson made their debuts last week, with Uthando Nes'thembu star and Vuma FM radio personality Thobile MaKhumalo Mseleku making hers tomorrow.
GLASSHOUSE | Stream from 7 February 2022
Glasshouse is set after The Shred, an airborne virus that causes dementia, has left humanity roaming like lost and dangerous animals, unable to remember who they are. Confined to their airtight glasshouse, a family does what they must to survive – until the sisters are seduced by a stranger who upsets the family's rituals, unearthing a past they have tried to bury.
Glasshouse had its world premiere at the 25th Fantasia International Film Festival in Montreal, Canada in August 2021, receiving multiple five-star reviews and an 89% critics rating on Rotten Tomatoes. Film Threat's Lorry Kitka singled out Glasshouse as her "favourite film of the year so far"; Exclaim proclaimed, "Kelsey Egan is a filmmaker to keep an eye on"; The Guardian called it "a sinister, seductive meditation on memory, desire and loss" and Pop Culture Planet included Jessica Alexander (the upcoming remake of The Little Mermaid) in their list of the Best Performances of 2021, in good company alongside the likes of Jennifer Coolidge in The White Lotus. 
THE REPUBLIC S2 | Binge the first five episodes now, with more every Sunday night
The explosive first season of The Republic cleaned up at the 2020 SAFTAs, winning seven awards, including Best Drama and Best Actress for Florence Masebe as South Africa's first female president, Lufuno Mulaudzi.
Now the best political drama in South Africa is back, with the likes of triple SAFTA winner Bongile Mantsai (Knuckle City, Inxeba | The Wound), SAFTA nominee Bonnie Mbuli (Noughts + Crosses), JIVA! lead Noxolo Dlamini, and rising star Lemogang Tsipa (Blood Psalms) joining the already impressive cast.
After surviving a kidnapping and a coup in Season 1, President Mulaudzi still has her work cut out for her in Season 2, as South Africa descends further into chaos, with protests, riots and power cuts becoming the norm.
RAISED BY WOLVES S2 | Binge 2 episodes from 4 February; new episodes every Friday
Season 2 of the biggest series ever filmed in Cape Town sees android partners Mother (Danish actress Amanda Collin) and Father (BAFTA nominee Abubakar Salim), with their brood of six human children, join a newly formed atheistic colony in Kepler 22 b's mysterious tropical zone. But navigating this strange new society is only the start of their troubles as Mother's "natural child" threatens to drive what little remains of the human race to extinction.
Season 1 was one of Showmax's 10 Most-Watched of 2021 and was nominated for three Critics' Choice Super Awards: Best Science Fiction/Fantasy Series, Best Actor: Sci-Fi (Vikings' Ragnar, Travis Fimmel) and Best Actress: Sci-Fi (Collin), as well as Emmy, Writers Guild of America and Academy of Science Fiction, Fantasy and Horror Films awards.
Season 2 has a 100% critics' rating on Rotten Tomatoes. Inverse calls Raised by Wolves "Ridley Scott's best sci-fi since Alien" and Decider hails it as "the most exciting sci-fi show since Battlestar Galactica."
Look out for local star Kim Engelbrecht (Reyka) as Decima this season, as well as the real stars of the show: South Africa's alien-looking quiver trees…
CRIME AND JUSTICE S2 | Streaming from 21 February 2022
In December 2021, Sarah Hassan won the Kalasha Award for Best Actress in a TV Drama as Detective Makena in Crime and Justice, Kenya's first Showmax Original. Crime and Justice was also nominated for Best TV Drama and Best Lead Actor (Alfred Munyua as Silas).
A co-production with CANAL+, Crime and Justice follows detective duo Makena and Silas as they investigate one ripped-from-the-headlines case per episode. This season sees the likes of Sheila Munyiwa (Rafiki) and Mumbi Maina (The Matrix Resurrections, Sense8) joining the already impressive cast.