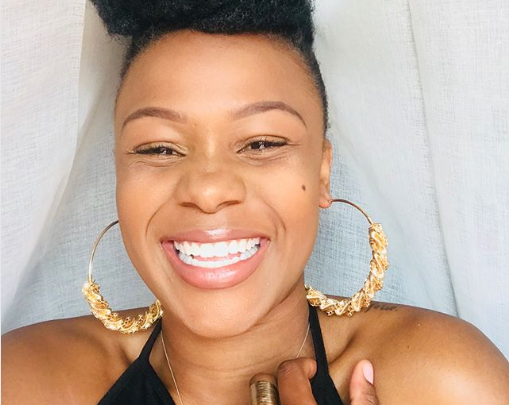 4 New Muvhango Characters You Need To Know To Catch Up! A lot of Muvhango fans have taken to social media lately expressing how confusing the show currently is after the reshuffle and new characters were introduced.
A lot of the main known characters left the show and some explaining needs to be done with the new characters. If you're just as confused, we got you. These are the four characters you need to know about.
Vatiswa Ndara plays Moliehi Zikalala
a fierce a businesswoman' whose husband was a powerful businessman before he died. In the new storyline' she's the woman who marries James. Although she may love James' she's older than him and that causes "concern" for other people. She's not without ulterior motives though' she has her eyes set on taking over MMC.
Kertrice Maitisa plays Thobile Zikalala
Thobile is Molieli's daughter. She has no respect for her mother. Thobile is a tough-minded spoilt brat who doesn't easily give in to someone else's demands. Ever since her father passed on' she has had a hard time trying to find someone to fill the wedge he left in her heart. She feels lonely most of the times' that's why she travels the world with no care.
Thokozani Sithole plays Skhumbuzo Zikalala
Skhumbuzo is Moliehi's stepson. His father' Pat Zikalala married Moliehi' after divorcing Skhumbuzo's mother. He's educated and tries to keep out of Moliehi's way as he wants to make his own name.
Mike Ndlangamandla plays Brother Max
Brother/Pastor Max is a dedicated hard worker and devotes his time to the work of the lord. He is the junior pastor at the Cathedral of All Saints' a church Moliehi goes to and therefore got the honour of officiating her wedding. He's also friends with Moliehi's son and happened to meet a girl who "stole" his heart at first sight.