Twitter Slams Elana Afrika For Her Ignorant Tweet On Domestic Work Being Therapeutic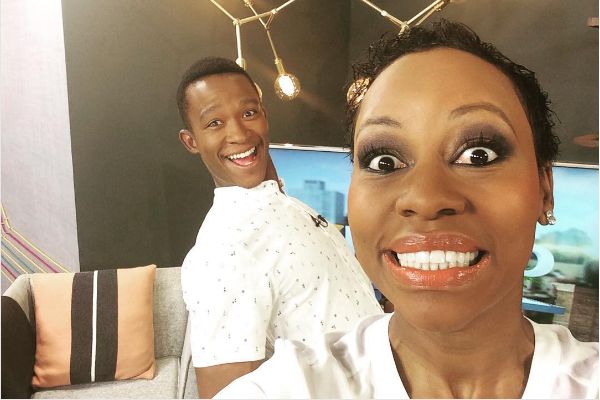 Twitter slams Elana Afrika For her ignorant tweet on domestic work being therapeutic. The media personality took to twitter sharing how cleaning is so therapeutic and how she finally understands why someone would do it for a living.
Black twitter couldn't understand or at least relate to Elana's remarks especially on someone doing domestic work for a living only because it's therapeutic. Here's some of the responses she got from the insensitive tweet.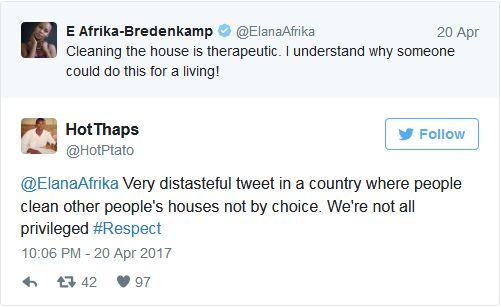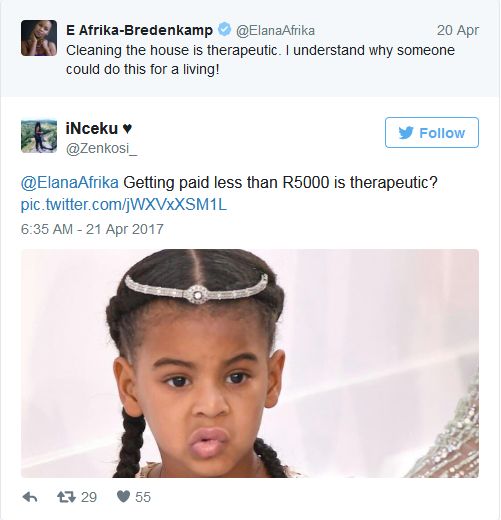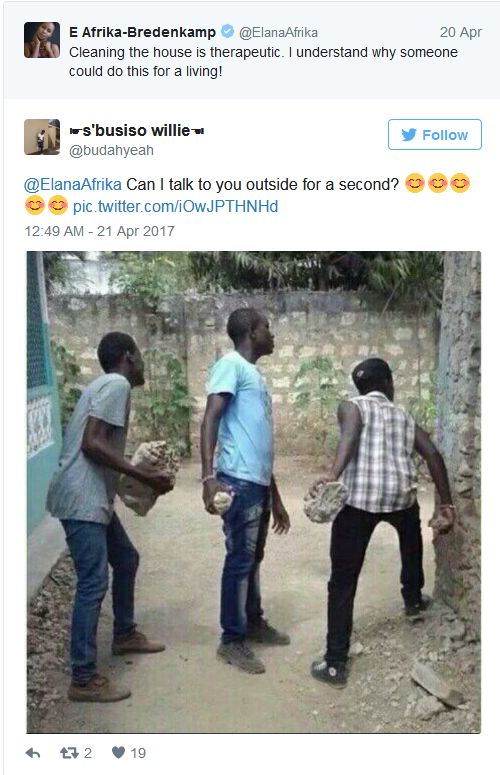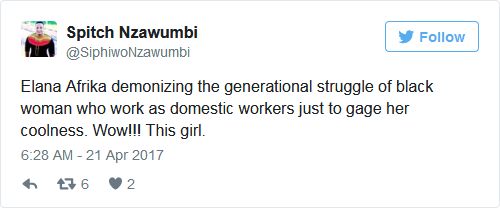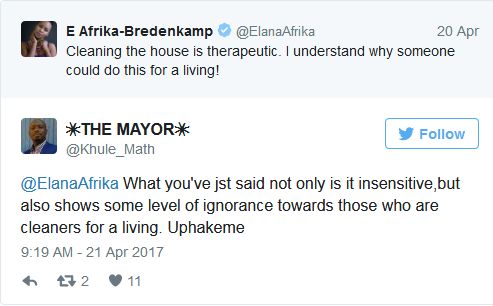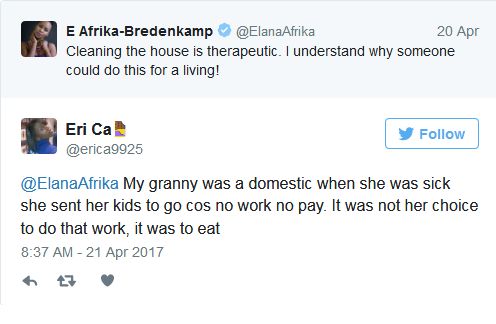 @ElanaAfrika pic.twitter.com/vGPjnTA9CN

— Masumpa Sobhuza (@uLoyiso_) April 20, 2017
After facing backlash, Elana tweeted how she didn't mean to offend despite not deleting the offensive tweet.
Let me set the record straight: Both my grannies were domestic workers. I'm proud of them. My comment was not meant to offend.❤️

— E Afrika-Bredenkamp (@ElanaAfrika) April 21, 2017