Ntsiki Mazwai On Being Emotionally Abused By A Family Member! It seems Ntsiki can't catch a break. A week after revealing that she was raped by convicted rapist Kwaito singer Brickz, Ntsiki says she's currently being abused by a family member.
In a lengthy post on Instagram, the poet and singer shared how her uncle emotionally abuses her and how family members keep quiet about it.
"My uncle does this to me daily….and nobody is hearing my cry. Everybody keeps quiet. ….as he hurls abuse……patriarchy is a deep and difficult problem we face as a society…..in our families. It is a vile disease that make the men in out homes a DANGER to us. It is when men can abuse women and nobody says anything," she shared. 
Read the heartbreaking post below.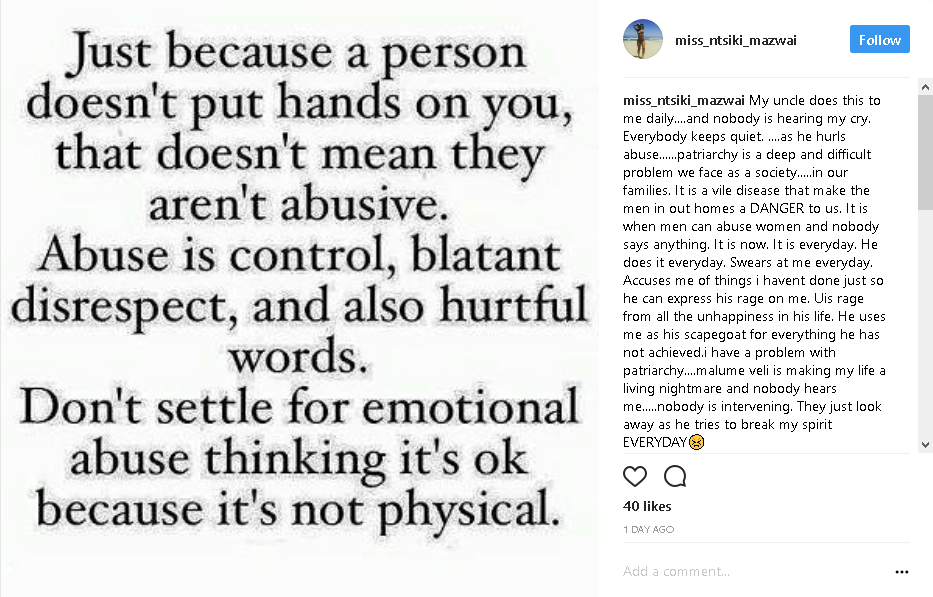 Comments
comments