Kelly Khumalo Tells A 'Fan' To "SHUT THE F**K UP!"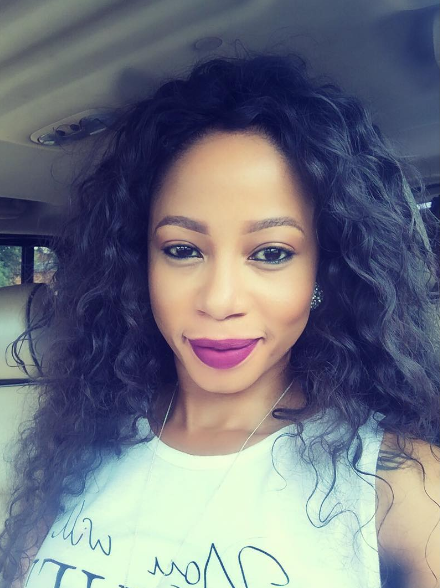 Ok, so we know that celebs don't always like it when fans and their followers step up to give them their two cents comment or advice about their lives.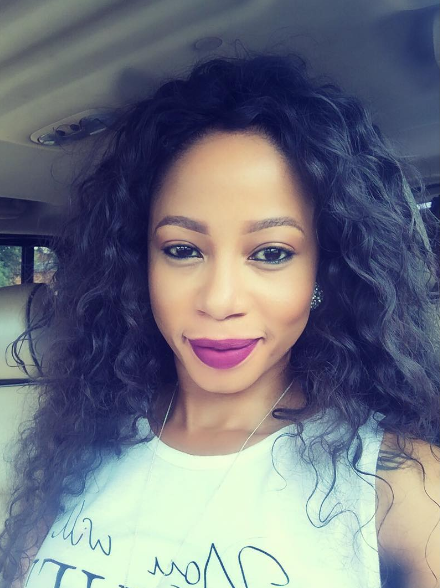 Kelly Khumalo is one of those celebs.
Taking to Instagram yestrerday the beaut proudly shared a pic of her completed angel wings tattoo. With a number of people saying they love the tattoo a few fans came out to give the singer the Bible speech.
The New Tattoo…
One of Kelly's followers came out to remind her that "tattooing is connected to the marine spirits."
The Bible Comment…

Kelly proved that she really doesn't care about 'Marine spirits' and replied to the comment with the most shocking response we've ever seen from the singer.
"Wesfebe (whore), yehlisa i panty (pull down your panty) you'll see the devil."
Don't believe us, check out the comment below for yourself.
Kelly's Comment…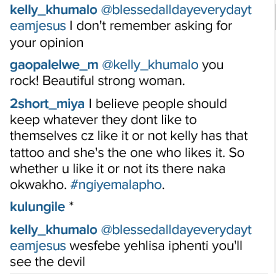 After all the fussing and name calling, Kelly then shared another picture of herself and her sister with their tattoo artist showing off their new art works and the caption pretty much sealed the deal for us.
"Mawuzazi ukuthi awuphethe izikhiye zezulu (if you know that you don't hold the keys to heaven) SHUT THE F*** UP!"
Soooo…if you were thinking about giving Kelly the Bible speech, unless you holding the keys to heaven rather keep it to yourself mate.
Final Say….