"Idols Made Me A Bigger Star, Not Bonang" Says Somizi! When two celebs come together in any form of relationship whether it's a friendship or romance, there's always one who benefits more.

Whilst Bonang and Somizi's relationship was good whilst it lasted, Somizi has strongly denied critics' claims that he benefited from the friendship.
Media comentator Phil Mphela took to twitter saying Somizi's rise and brand elevation benefited from being around Bonang. In response, Somizi didn't agree, crediting Idols for his growth.
"just watched. No Phil. Idols made me a bigger star not Bonang no no no," Somizi tweeted.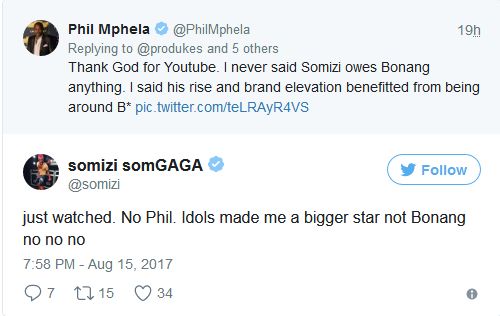 Comments
comments