Here's How Much It Costs To Dine Shepherd Bushiri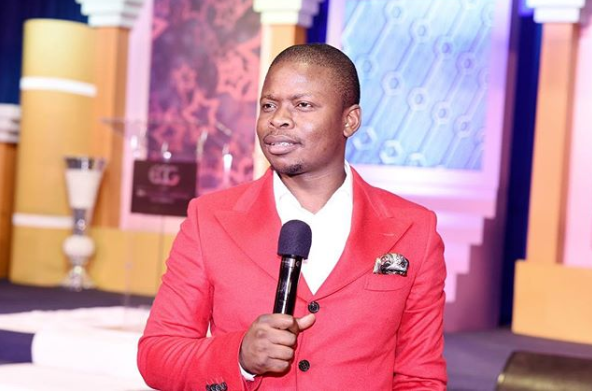 Here's How Much It Costs To Dine Shepherd Bushiri! The Malawian prophet has been involved in controversial stories over the years and it seems it's getting crazier.
A flyer has been circulating on social media about a gala dinner to be held at the Tshwane Events Centre ahead of Christmas. The flyer shows ticket prices range from R1000 to R25000.
Social media has criticized the prophet for charging people that much money.
Pastor of ECG Bushiri is charging people R25 000 to sit next to him during Gala Dinner.
…..
Jesus Christ ate dinner with many people for free, never once did He make people pay for sitting with him on the dining table ( Luke 14:15-24; John 21:12;)#Freely give pic.twitter.com/m6RhepjWeM

— Thato Mootane (@PastorThato26) December 12, 2017
An Ordinary Ticket for Pastor Bushiri's Gala Dinner is R1000 to sit with the Major One in the High Table is R25000.. Lmfao what in the name of scams is this?? 😭😂😂😂 pic.twitter.com/Xon1VY99VB

— Luna Lovegood⚜️ (@Luyanda_D__) December 11, 2017
So the Gala dinner with Shepard Bushiri
has a VIP and VVIP tickets? Since when do we need money to worship Jesus ?

— Blue (@Blue2385) December 13, 2017
Bushiri's followers are said to not be shaken by 'agents of satan who are possessed by spirits of destruction'. "Do not be shaken by agents of satan. We are unstoppable. They are only sent to divert our attention from God, but do not give in to that," one of Bushiri's followers wrote on social media.