Connie Ferguson Reacts To Social Media Rallying Behind Her Amid Nivea Lawsuit
Connie Ferguson Reacts To Social Media Rallying Behind Her Amid Nivea Lawsuit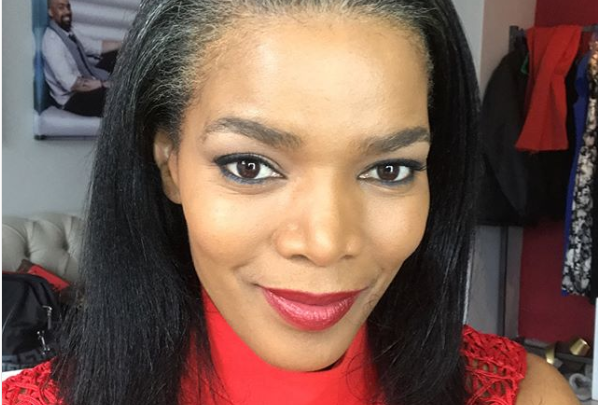 Connie Ferguson Reacts To Social Media Rallying Behind Her Amid Nivea Lawsuit! Earlier this week, new broke that actress and entrepreneur Connie Ferguson was hit by lawsuit from International brand Nivea accusing her of stealing their design on one of her products.
Connie and her business partner hit back saying Nivea was bullying them. South African black twitter has rallied behind the actress blasting Nivea for bullying her growing business. Some believe Connie's brand has become a threat to Nivea therefore the global company trying to silence it.
I'm still inspired by the fact that Mme Connie came up with products that are affordable and have a great range… Cosmetics are so expensive 😞 #ConnieBodyCare

— Taps! (@Mathapelo__N) February 21, 2018
I actually use the #ConnieBodyCare shower gel, it's amazing – I think her men's range is so underrated https://t.co/yuUCikvn1A

— 👋🏽 (@AlekBlak) February 21, 2018
Honestly there is enough room. Some people just always seem to be bothered by ones success. #ConnieBodyCare https://t.co/AtywOz31kc

— Zè✨ (@Ziphelele_) February 21, 2018

In response to the support, Connie expressed her gratitude to her fans.
😭 I am so blessed! So humbled! And so appreciative!🙏🏾 Bless you and bless you!🙏🏾❤️😘 #ConnieBodyCare #ConnieMen https://t.co/NVaUlKMHjL

— Connie Ferguson (@Connie_Ferguson) February 19, 2018
I've tried 2 respond 2 as many tweets showing support 2 me & #ConnieBodyCare &. #ConnieMen as possible! Your love & support is overwhelming & I can not say enough how blessed & grateful I am 2 have u all in my corner! When God moves the orbit shakes! IT IS WELL! Bless u!🙏🏾❤️

— Connie Ferguson (@Connie_Ferguson) February 19, 2018