Bonang Shares Her Thoughts On Ugly Men With Money! Now we know queen B got her own coins and lot of them but that don't mean she needs a broke man.
Bonang recently joined in the conversation about how women view ugly men with money and let's just say queen B is just like most women, she doesn't see ugliness where money is.
"Men with money can never be ugly, it's not possible," Bonang tweeted. Alrighty then, Bonang has spoken.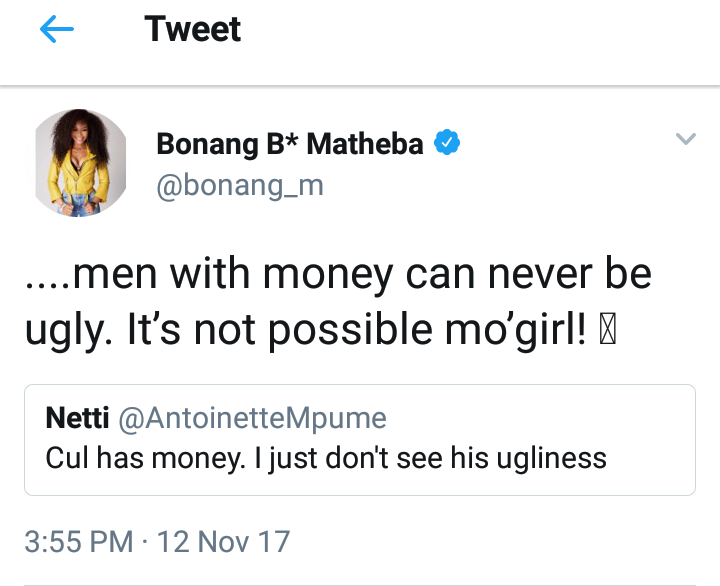 Comments
comments